Healthy Cauliflower Mac and Cheese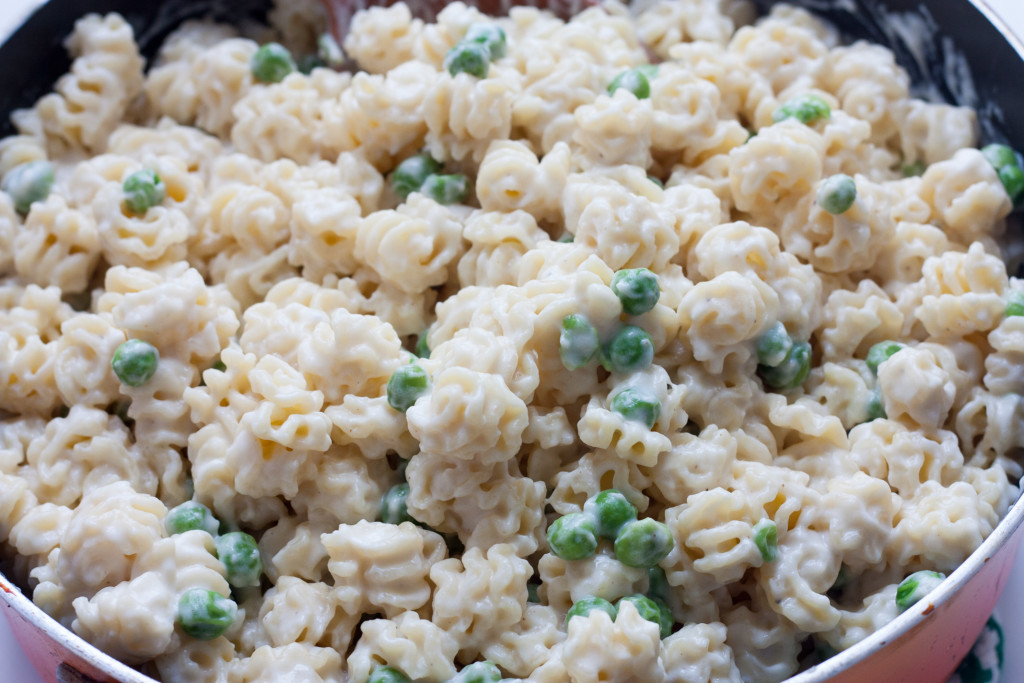 Author:
Chick and Her Cheese
1 head of Cauliflower
1 lb of pasta
1 tablespoon of mustard
1 tablespoon of worchester sauce
1 dash of hot sauce
8 oz of cheddar cheese, shredded
1.5 cups of peas
salt and pepper to taste
Cut the cauliflower into chunks and add to a deep skillet. Cover with water and boil for 15-20 minutes or until tender.
While that boils, cook pasta according to package, add the peas in the last 5 minutes to cook, and drain, while reserving some of the pasta water
Once the cauliflower is done add to blender with remaining ingredients and blend until smooth, add reserved pasta water if needed to reach desired consistency.
Mix the sauce and the pasta, and peas together and serve immediately.
Recipe by
Chick and her Cheese
at http://chickandhercheese.com/healthy-cauliflower-mac-and-cheese/